MARBLE.
A series inspired by traditional sculptures / statues and what they say about historical beliefs around beauty. Marble seeks to challenge what, or who qualifies as fine art.
Concept birthed by photographer
Erica Genece
Published in i-D https://tinyurl.com/hn5vh5p3
Dancers : @synead @ianrolen @fatgirlsdancemovement @dancerofstorms @asapgamble
*Photo asst : @alescostantino * Production asst : @stylishflaneuse
*Set Design : @moca_guerrero * Makeup : @lbcharlesbeauty
* Hair : @anikerabiu * Hair Asst. Shari Edwards.


ROLLERS.
"I couldn't wait for my mum to let me have rollers in my hair. My two older sisters, after they'd get their hair pressed, they'd use the pink foam rollers to achieve the mushroom hairstyle that was popular in the 80s, and I thought they were the coolest big sisters in the world. I loved their look, and I thought my sisters were so dope." - akR
melanin.
subtle.
graceful.
captivating.
powerful.
Adorned in the finest of corn silk.
Earring made of turmeric.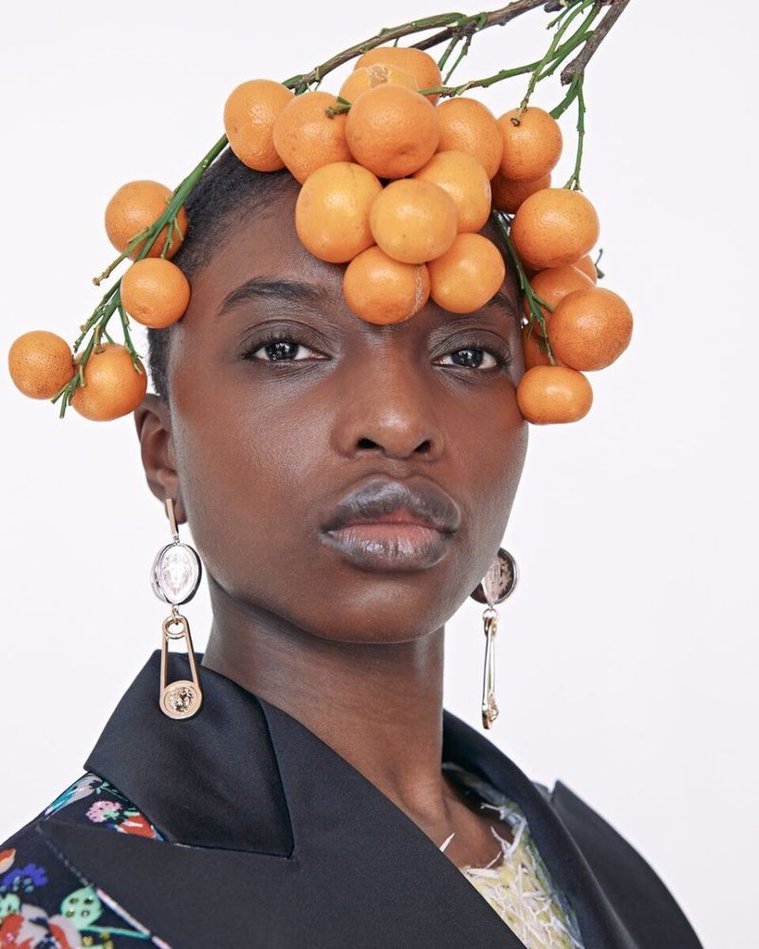 THE ART OF LOOKING.
Creative Director / Wardobe:
Cornelius Lafayette
Production: Zineland
Photographer: Dayane Ohira
Set Designer: Maria Friedenberg
MUA: Soo Park
Hair: Anike Rabiu
An experiment in Digital Illusions birth by